Apple products will be rolling out this coming September 2011 and it seems that more but fragments of information are showing up all over the internet such as leaked photos of the latest iPod Touch. Those who has been eager to find information on the latest model of iPod Touch are scouring the internet hoping to find useful information that will help them determine if the next model will be worth the money or not.
Additionally, iPod Touch fans have been scrutinizing Apple's "unintentional" posting of some pictures that showed the latest iPod Touch on the iTunes website last Wednesday. There were some individual who were lucky enough to see some of the pictures before it was taken down from the iTunes website. But for many of those who had been contemplating on upgrading their latest iPod Touch player in the past couple of months wanted to see the pictures for themselves so they can plan ahead, save enough money, and buy it at the apple store when it comes out next month.
What will the next iPod Touch model will look like and how will it be different from the previous models? According to some information going around the net in the past few weeks, the next generation of iPod Touch might be equipped with 3G connection as well as FaceTime and iMessage capabilities. If Apple indeed provide the next model of iPod Touch with 3G connection, iTouch owners will have the option to obtain data plans somewhat similar to the iPad 2.
Until then, it is anyone's guest what the actual iPod Touch model will actually look like and if there will be additional features that will be added on it. It is in the Apple Event where the latest iPod Touch and other Apple gadgets will be unveil this September 2011 in San Francisco.
The increasing trend of medical schools in the United States giving their medical students iPod Touch is gaining track. But it was back in 2007 where Ohio State University College of Medicine was the very first medical school who implemented the idea of distributing iPod Touch to their medical students to give them immediate access to medical information, to preview digital notes and diagrams, and to enable them to listen to recorded lectures.
Today, increasing numbers of medical schools around the country are realizing the importance of electronic handheld devices such as the iPod Touch because it enable medical students to access important medical information at an instant. In addition, the iPod Touch also allow their students to share and communicate medical digital information among their peers via wireless connection.
The convenience of immediate access to the medical information of a patience using iPod Touch is becoming more acceptable not only to medical schools but in selected hospitals as well. The transition from paper information to digital information has been hampered for many years because previous medical students and doctors were not trained to utilize such medium. However, selected medical schools around the country are now integrating digital information along with paper information so that current medical students will be able to utilize the technology. One such medical college is the College of Medicine of University of Central Florida who provided their current medical students this semester with iPod Touch preloaded with medical applications.
However, not everyone in the medical community advocated the use of electronic handheld devices by their medical students. There are doctors who criticized the provision of iPod Touch because they feared that some medical students will not use their medical training since they can rely on the gadget to access the medical information that they need.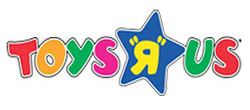 I just want to let you know that if you have an old iPod device that is collecting dust and that you no longer use you can trade it in for cash. Toys R US will be accepting a fully functioning old iPods that can be trade in for cash beginning October 17 until October 23.
So if you just bought yourself a brand spanking new iPod Touch 4G last September and wondering what to do with your old iPod Touch or old iPods feel free to check out the program that Toys R US are offering. Or if you're still holding on to an older ipod device but yearning to get your hands on the latest models you can trade in your current ipod and use the trade in money to buy a newer one.
The cash that will be exchange for your iPod will depend on make and the model of the device. Each ipod can be exchange for as much as $100 but limited to only 3 per customer.
But be advice that not all Toys R US in United States will be participating in the iPod trade for money program. Make sure to call and check with your local Toys R US stores before heading there and ask them if such program will be held on the stated dates.
The Netflix application update for both the iPod Touch and the iPhone has been released and this latest version has fixed the latest application bugs. In addition to the latest updates, Apple's latest models of handheld devices can now utilize Netflix's video-out capability.
The Netflix app was released for free on August 26 of 2010 but before the latest update the application was buggy and prevented many iPod Touch and iPhone owners from utilizing the Wi-Fi connection to view the streaming movies on their devices.
Now that the latest Netflix application update have been released, the bugs are fixed and Netflix's video-out make the iPhone 4G and iPod Touch 4G devices compatible with video out adaptors. However, those who own older models of the respective devices are out of luck for now because the Netflix's video-out can only supports the latest models of Apple's handheld devices.
Netflix's video-out capabilities requires Apple's AV Cable or composite AV Cable that can be attached through the dock connector of the iPod Touch 4G or iPhone 4G. These AV Cable adaptors will relay the digital videos and images from the hand held device and into the televisions and other compatible display outputs such as computer monitors.
English is considered one of the universal languages among with Spanish and French. It is also spoken as a second language in many countries around the world. And small groups of International students who are attending schools in United States to learn the English language are now getting help from iPod Touch to enhance their daily learning experiences.
The handheld device iPod Touch, whcih is mainly known as an MP3 musical gadget has been integrated into a pilot program to help Ipswich Girls Grammar School students to learn the English language.
The pilot program includes sixteen non-English speaking students and each was given an iPod Touch that allow them to access English listening and speaking lessons online via Wi-Fi connection. The mobility of the iPod Touch also give these students the freedom to take their lessons where ever they go and listen to the lessons whenever they like outside the class.
The iPod Touch is also accompanied with applications that enable students access the learning materials and their teacher's feedback 24 hours a day.
The pilot program is still in the trial phase which started last April of 2010 and their teach Justine Bomm is monitoring their learning experiences through a website. Bomm stated that the program has produced positive results so far because her students are able to use iPod Touch, which is trendy among middle school and high school students, and this device gives them incentives and motivation to learn.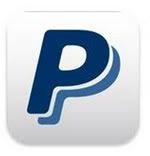 Transfering checks to your paypal account just got even easier for iPod Touch 4G and iPhone owners.
Paypal is an online service that enable individuals or company to make payments and transfer money through the internet. Paypal is an electronic payment method and is an alternative to traditional money orders or check payment that are sent through mail. In addition, this online payment service enables two parties to transfer and receive transactions in a much efficient and faster way for a small fee.
Now, a new paypal application has been updated to version 2.3 and this allows iPod Touch 4G and iPhones equipped with camera to capture the image of their checks. The picture of the check is scanned by Paypal and the amount on their check is added directly to your paypal account.
Capturing images of checks with iPod Touch 4G makes it convenient for people to transfer money on their Paypal account without having to go the bank all the time. The individual can also transfer their unused credit on their Paypal account and directly to their bank account via the internet.